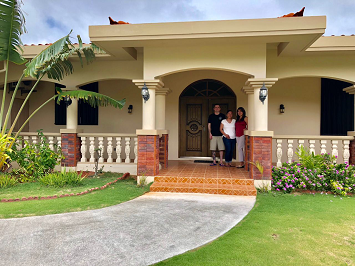 "House hunting was a smooth process from beginning to end with Norma as our realtor. She definitely took all our needs into consideration and was able to find us a beautiful house to call home."
William and Grace Yartlett
US Air Force
---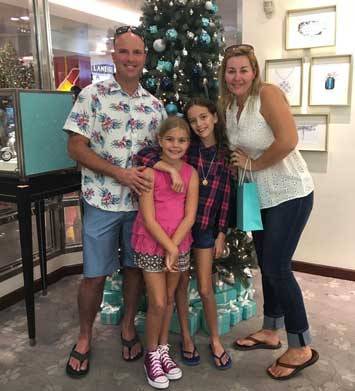 " I can't thank you enough for what YOU do. People thank military members for their service, I thank you! It is because of what you do that many military families and service members are able to be so comfortable and effective in their new roles in Guam! You are a top 1% Realtor globally! Even after we leave the island in a couple of years, I will still refer business your way "
Lt. Jason "JJ" Price
Submarine Squadron 15
---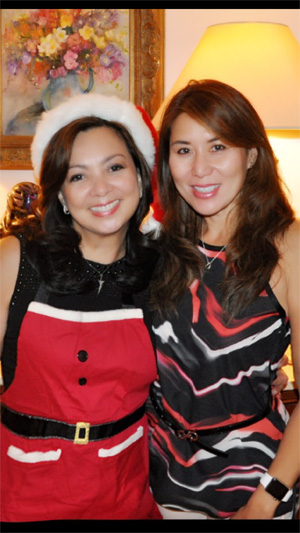 "Norma helped me purchase a condominium last December 2013. She was very knowledgeable about the local market and was very helpful. She is a paragon of patience, considering it was my first time to buy a unit alone. She is very professional, meticulous and a pleasure to work with. I will use her again for all my real estate needs and have referred her to my friends."
Edna V. Santos MD
---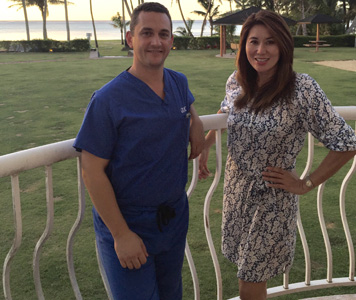 "I really had my heart set on living in a this area, but openings were really sparse. Norma did a great job of keeping me apprised of anything coming available. She ended up finding me a place that was exactly what I wanted, and has been a great source for local information ever since. Norma's relationship with her clients doesn't end when the contract gets signed! "
David Weingarten,MD
Guam Regional Medical City
---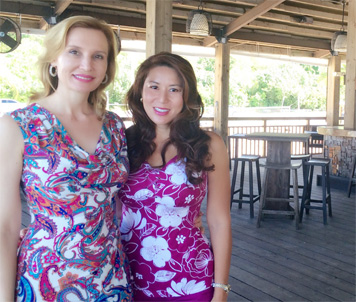 " Norma is an insider who will help you understand the Guam market, find your perfect property and get the best deal! As a seller, she worked hard to promote and show my home. Finding good renters is never a problem as Norma always has military and contractors to place. She's an all round real estate STAR. With her on the job, you'll have peace of mind "
Jitka Lom, MD
HGTV Beachfront Bargain Hunt season 9 episode 13 costar with Norma
---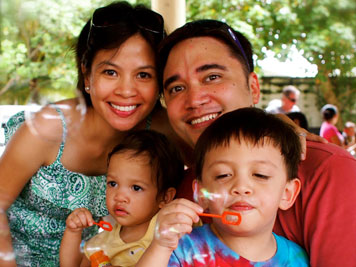 "Thank you for being our first friend on Guam Norms and helping us with our properties throughout the years! "
Tom Valderrama and family
V.P. Marketing
Docomo Pacific
---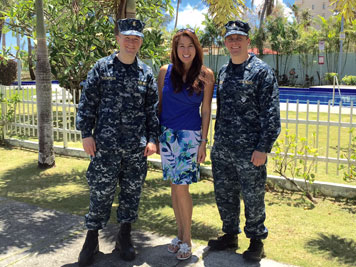 "Norma found us the best place on the island. Couldn't be happier with this apartment in paradise. She was friendly, professional, and knows Guam's real estate like no one else. I recommend her to all my friends."
Allen Goins
USS Oklahoma City
Andrew Thompson
USS Topeka
---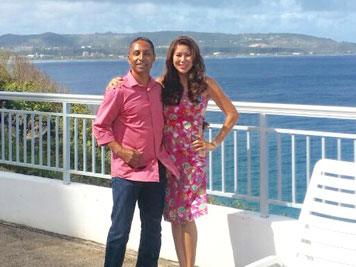 "Norma's extensive knowledge of all aspects of the real estate market on Guam, including buying, selling, leasing, renting and managing, is unbeatable. Plus, she takes great personal and professional pride in exceeding her client's expectations. I give her my highest recommendation. She's the absolute best in her field!"
Robert Jack, MD
United Airlines
---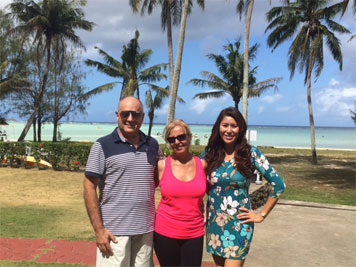 "Thank you so much for finding the perfect condo for us here on G uam. Your knowledge of the island and the real estate market makes you the best realtor ever. We will refer all our friends to you. No one could do a better job. You are the best."
Jeff and Angela Parkin
United Airlines
---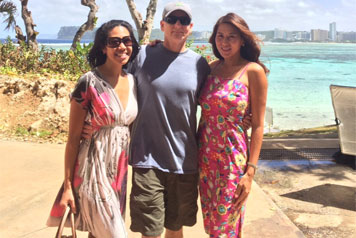 "Norma is wonderful! Found us an amazing beachfront condo for rent on a Wednesday and we moved in that Friday. Couldn't have asked for a better R ealtor!"
Cris & Michael King, MD
Naval Hospital
Happy beachfront residents
---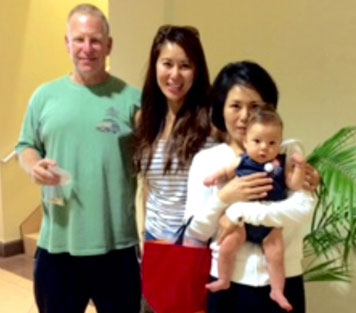 "I want to thank you Norma, for helping us find such a great location on such short notice. Within one hour of first calling you, we were being whisked around Guam to various properties, giving us a large selection from which to choose. Despite the fact that it took us a while to decide, you were always available, and your persistence in finding newly-opened properties got us into a property that we're very happy with. I continue to recommend you to new military members arriving in Guam."
Russell Gilbert,MD
Captain, Naval hospital
---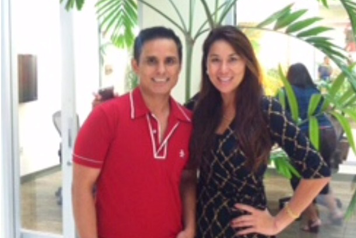 " Norma went above and beyond and helped me find the perfect place! She knows all the right people, the "pulse" of Guam's real estate. Throughout the whole process she kept me calm and assured me she would find me my dream condo on Guam. She did!! And I am so grateful! Thank you Norma!!"
Ron Jackson
---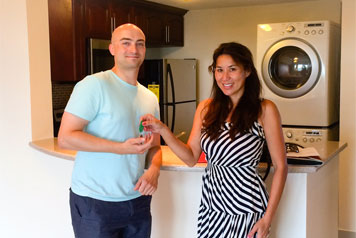 "Thanks for finding me a home and not just a place to live. "
Scott Engman, USAF
Logistics Readiness Squadron
---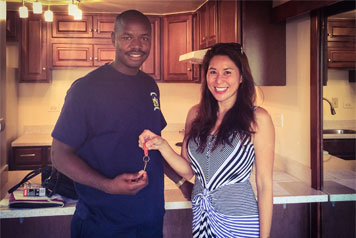 "Thanks Norma! You're the best broker on the PLANET!!! You found me a MARVELOUS place to call home, in the best location, and all in just ONE DAY!!! When I'm ready to move to the moon I'll give you a call! :)) "
Darious Travis, ENS Navy
Coastal Riverine Group
---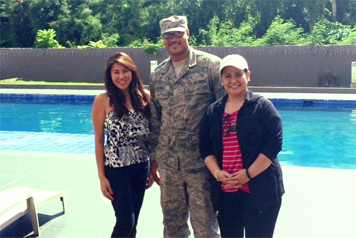 "I felt like I was in good hands since our chance meeting on our plane ride here. Finding a place never felt so effortless and painless than working with Norma! Can't stop speaking praise for how much she took care of me since I got on island. "
Alex Tremble
USAF
---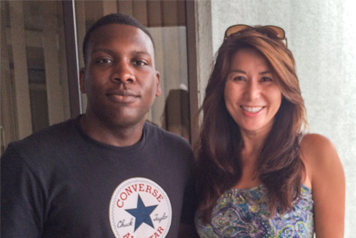 "What a great help Norma has been. Within 3 days of when I landed on the island she was able to get me in a condo that met all my needs! "
Dominique Lemons
US Naval Hospital
Physical Therapy Asst.
---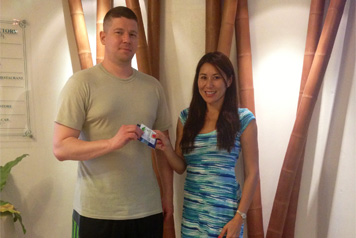 "Norma really does a great job finding the best place for you. She did an awesome job finding a place that met my requirements. Again, Norma, thanks for the help."
Jason Patterson
USAF Security Forces
---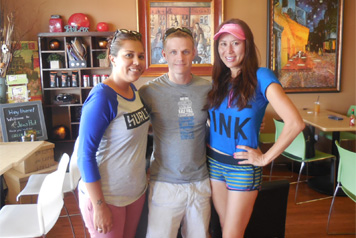 "Norma met us more than half way, with finding a home that was perfect for my family. She really connects well with people's needs and is consistently professional."
John and Marcela McCracken
USAF
---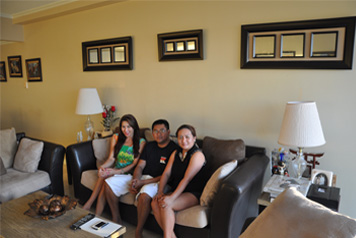 "Norma, was so amazing to work with. She went above and beyond all of our expectations. Norma was more than willing to go the extra mile in making our house hunting experience the best it could be. I would definitely refer anyone who is looking to rent a property in Guam to her."
John and Lisa Solon
US Navy 1st Class Petty Officer
Happy Beachfront Residents
---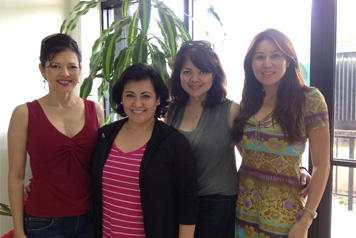 "We have come to know Norma from referrals of other clients who only had great things to say. We can always count on her as our friend and as one of the best realtors."
Barbi Tudela, Juanita Capulong, Bess Tabet
United Airlines Flight Attendants/Happy Homeowners
---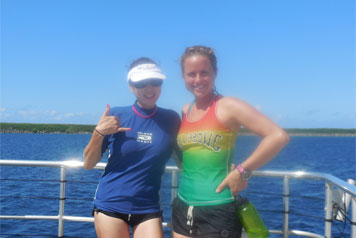 "Norma did a great job helping us find a home that fit our needs, she listened to what we were looking for and worked with our busy schedule, giving us many great options. She knows Guam and the military housing system here well, helping us navigate the paperwork, housing staff and requirements. We highly recommend her services."
Kalle Applegate Palmer
Master Scuba Dive Instructor, PADI
---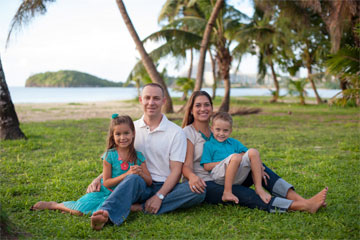 "Norma is an excellent realtor. She was able to find a perfect fit for our family within a month. Her knowledge, skills and wonderful personality made for a pleasant experience."
Andrew and Denise Graves
Happy Beachfront Residents
with children Sienna and Nathaniel 
---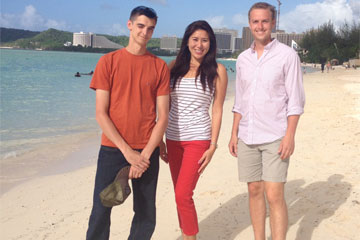 "Norma is awesome! She is very knowledgeable and efficient and will go out of her way to make sure the whole process is quick and simple. I would definitely recommend her to anyone looking to find a place in Guam!"
Andrew Migliazza and Mark Gaines
USS Oklahoma City/USS Key West
---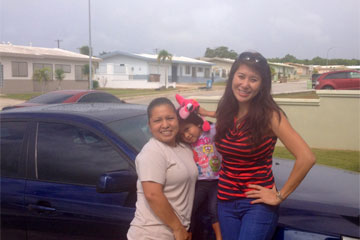 "Norma, Thank you for helping us find our new home. I'm glad that we got to work with you. You made our house hunting experience less stressful and truly listened to our needs. I'm going to make sure to refer you to my friends. Thank you, again "
HILDA MUNGUIA, TSgt, USAF
---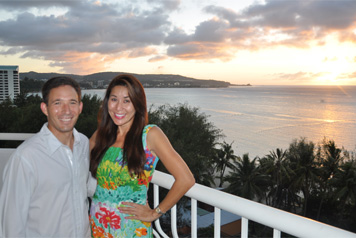 "Norma is an amazing realtor. After just a short discussion with me, Norma knew exactly what I wanted and what was available. She showed me an amazing condo in a great location at the Agana Beach Condos. She still took the time to show me at least 10 other units over the next two days, but I ended up back in that first place because Norma knew exactly what I wanted from the start. Thank you Norma for getting me into the perfect condo for me on Guam."
Joe Casale
U.S. Navy Commanding Officer MSC
Happy Beachfront Resident
---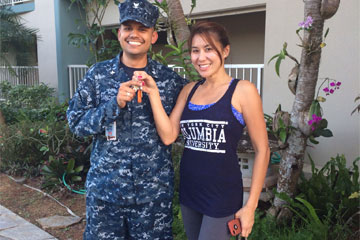 "Norma is a great realtor. She was able to find me an apartment with exactly what I want. Norma has a great personality and was willing to work with my hectic schedule. I would highly recommend Norma to anyone and will refer my friends/coworkers to her when looking for an apartment in the future."
Andrew A. Sánchez
---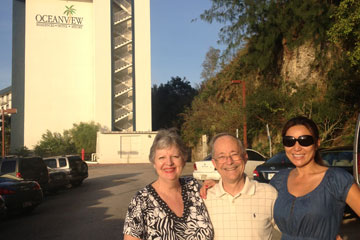 "We arrived in Guam during a busy season with tourists & military exercises claiming all available accommodations. We desperately hunted for housing for our 1-year assignment. Norma saved the day for us and we are extremely happy & now situated in a dream condo with superb location & amenities. Thank you, Norma, for all your hard work & negotiations. Our Guam assignment is completely leisure living thanks to you!!!"
Jim & Pat Smart
(Captain – United Airlines)